Preeti Home Packers and Movers Pune Services is one of India's Best Packers and Movers companies with a rich heritage of more than four decades. We have offered Professional Relocation Services and won the accolades of the one who-is-who in India. Headquartered at Pune provides a one-stop-shop solution to its customers- from relocation to storage facilities. In addition to providing Professional Packers and Movers Service such as Office Shifting, Car Relocation, Bike Relocation, Household and Commercial Shifting. We also provides convenient Warehousing facilities for short and long-term Storage requirements of individuals and Institutions. We are offering more than a Local & Domestic Packers and Movers Service, we also provide additional services to assist you with your Moving Requirements. This includes a Packing and Storage Services, Corporate Relocation and Local & Domestic Relocation Services.
PREETI HOME PACKERS AND MOVERS PUNE
Preeti Home Packers and Movers Pune provide Hassle-free, Economical and Reliable Household Shifting Services. Shifting home to a new destination is a hectic and tedious task, but it is a necessary evil and people have to do it. Packers and Movers Pune take the utmost care during the process of household shifting. The Household Shifting involves several tasks that make people tiresome, boring and even stressful. If you are planning to relocate or shift your home to a new city, we can assist you with your household shifting. But you can make your Household Shifting easier and simpler with the help of Preeti Home Packers and Movers. You will have a happy experience with us on your home shifting or residential relocation.
Our Household Shifting Services include packing of your valuable Household Goods, Loading of Household Items, Transportation of Household Items, Unloading of Household Goods, and Unpacking of Household Goods. We have Expert workers who are Professionally trained in Packing, Unpacking, Loading, and Unloading of Household Items. We provide local household shifting as well as citywide household shifting services. We offer household relocation services at your doorstep. While packing household goods we pack your goods using packing material of good quality. A good packing of household goods ensures for safe and secure transportation of households. So for household shifting services in and from Pune or any other cities of Maharashtra, please give us an opportunity to serve you. We assure you for quality, economical and reliable household shifting or household relocation services.
Address:-  Plot No. 82, Sector No. 23, Transport Nagar, Nigdi, Pune – 411044 – MH (INDIA)
Packing and Unpacking have their own significant roles in any shifting process. We are always deeply involved in the issue of defense. Preeti Home Packers and Movers use different quality packing materials for different kinds of items. We always use shock-absorbing articles and devices for fragile and delicate items in many cases. We also mark the packets very carefully to understand the category of articles. It helps the staff a lot when loading and unloading. They can take sufficient care about particular items. Like Unpacking, Packing is also an important skill. We unpack the items with due care as we pack the items. So, our consumers face no problem at all.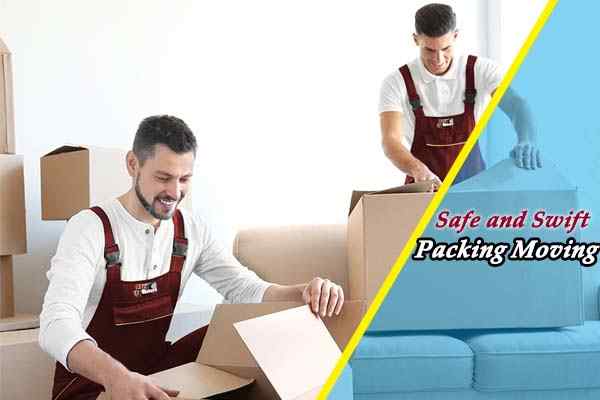 Loading and Unloading are the most important steps in a changing job. Here there is a lot of risk of damage and financial loss. Therefore, managing valuables by their proper loading and unloading are essential for Packers and Movers. Here, Preeti Home Packers and Movers assign their seasoned and professional employees to manage the job perfectly without any fail. We know how to handle the loading and unloading job in a secure and smooth manner. We insist on minimal damage in all of our loading and unloading services. We also use modern and sophisticated devices to offer you harmless Loading Unloading. The customers rely on us in all kinds of relocation jobs.
Frequently Asked Questions* -> BY CUSTOMER
How much will Packers and Movers Charges ?
Local Packers and Movers charges can be approx. Rs 2,000 to Rs 10,000 for distance up to 10 km, Rs 4,000 to Rs 13,000 for distance of 13 – 25 km, Rs 5,000 to Rs 15,000, for distance of above 25 km. The more distance the more charges you will see.
Is Preeti Home Packers and Movers safe to carry Household goods Storage ?
Yes, we are one of the most trustworthy packing and moving Company in India since 2000. We handover Customer's material Safely and Delivers on the Time as per discussion.
Is Agarwal Packers and Movers Costly ?
Yes, Agarwal Packers and Movers is much Costly as compared to Preeti Home Packers and Movers Charges.
What will Preeti Home Packers and Movers will not take ?
Preeti Home Packers and Movers will not move any Jewelry, Medical Records and other important documents, Collections, keys, Checkbooks and also doesn't carry any Liquid to transport it.
How much do Movers and Packers Charge ?
Movers and Packers charge can be approx. Rs 2,000 to Rs 10,000 for distance up to 10 km, Rs 4,000 to Rs 13,000 for distance of 13 – 25 km. The more the distance, the more charge you will see.
Do Preeti Home Packers and Movers dismantle Bed or Almira ?
Yes, Preeti Home Packers and Movers can dis-ambles any type of Bed, Table or any other furniture which can be disassembled will be disassembled by us before packing.
How Preeti Home Packers and Movers work ?
Preeti Home Packers and movers pack everything at your Home and get it transported to the destination, and also help you with unpacking and re-arranging of goods as per Customers requirement.
How much does it Cost to hire Packers and Movers ?
The Cost to hire Packers and Movers for local moves is about Rs 3,000/- to Rs 15,000/-